About Tornadoes - Fujita Scale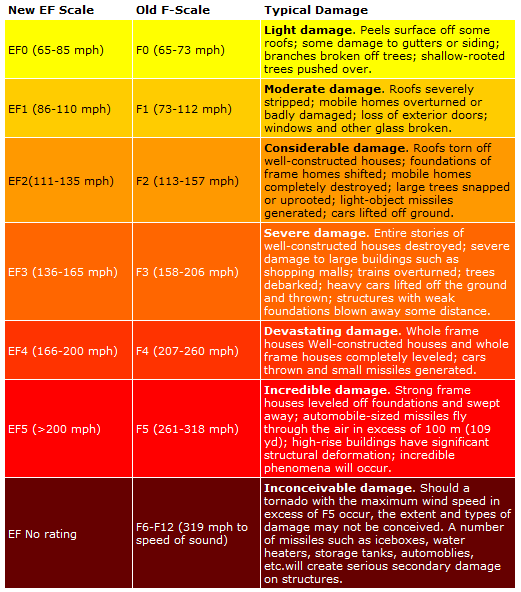 IMPORTANT NOTE ABOUT F-SCALE WINDS:
Do not use F-scale winds literally. These wind speed numbers are estimates and have never been scientifically verified. Different wind speeds may cause similar-looking damage from place to place—even from building to building. Without a thorough engineering analysis of tornado damage in any event, the actual wind speeds needed to cause that damage are unknown.
All information on this page is quoted from the NOAA website and is believed to be in the public domain.